The surf in St. Augustine for
Tuesday April 28 , 2015


Wave Height 1½ - 2½ft
Wind Direction E
Wind Speed 11 - 12 kts
Water Temp 69.8°
High Tide 1 4:45 AM
High Tide 2 5:19 PM
Low Tide 1 10:56 AM
Low Tide 2 11:20 PM
Time Of Report 7:24 PM
Comments Choppy peaky short period windswell waves this evening at high tide. Forecasts call for cleaner conditions tomorrow. Could be OK in between all the switching winds S to W to NW to NE all forecast tomorrow.


Don't forget, St. Augustine's oldest surf report is now online. Blue Sky Surf Shop's surf report, with cams and quicktime clips of the waves.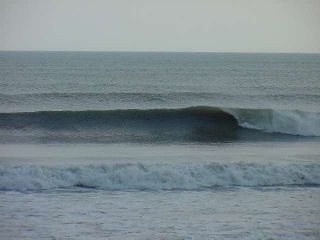 Hurricane Alberto 8/12/2000
by KP
(Click image to enlarge)