The surf in St. Augustine for
Monday March 27 , 2017


Wave Height 1½ - 2ft
Wind Direction SE
Wind Speed 7 - 8 kts
Water Temp 71.6°
High Tide 1 8:15 AM
High Tide 2 8:37 PM
Low Tide 1 1:57 AM
Low Tide 2 2:19 PM
Time Of Report 6:37 PM
Comments ESE swell this evening around high tide. Lots of waves doubling up on the inside making finding a corner a little difficult on the sets. There is a large Low East of the Bahamas and we could see several days of ESE swell.


Don't forget, St. Augustine's oldest surf report is now online. Blue Sky Surf Shop's surf report, with cams and quicktime clips of the waves.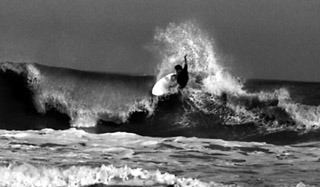 Secret Spot

(Click image to enlarge)