The surf in St. Augustine for
Sunday June 19 , 2016


Wave Height 2 - 3+ft
Wind Direction ENE
Wind Speed 20 - 22 kts
Water Temp 80.6°
High Tide 1 8:09 AM
High Tide 2 8:31 PM
Low Tide 1 2:11 AM
Low Tide 2 2:02 PM
Time Of Report 9:12 AM
Comments Lots of sizable mixed up windswell this morning. Forecasts call for waves to increase throughout the day and peak tomorrow morning. Looks like clean conditions by Tuesday with plenty left for Wednesday.


Don't forget, St. Augustine's oldest surf report is now online. Blue Sky Surf Shop's surf report, with cams and quicktime clips of the waves.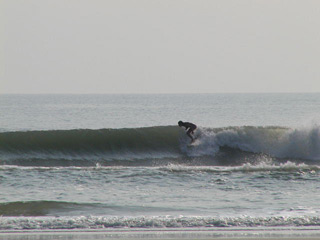 E Badida, Home Break
by Macri
(Click image to enlarge)