The surf in St. Augustine for
Wednesday September 21 , 2016


Wave Height ½ ft
Wind Direction NW
Wind Speed 6 - 7 kts
Water Temp 82.4°
High Tide 1 11:33 AM
High Tide 2 : AM
Low Tide 1 5:06 AM
Low Tide 2 5:48 PM
Time Of Report 3:44 AM
Comments Small clean lines this morning. May be ridable as the tide pushes on a LB today. We should start to see some distant groundswell from Karl on Friday through the weekend. Most forecast do;t show much size. Morning look clean with sea-breeze chop in the afternoons.


Don't forget, St. Augustine's oldest surf report is now online. Blue Sky Surf Shop's surf report, with cams and quicktime clips of the waves.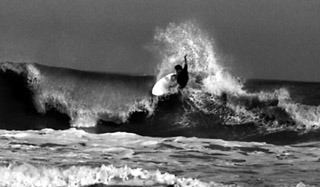 Secret Spot

(Click image to enlarge)